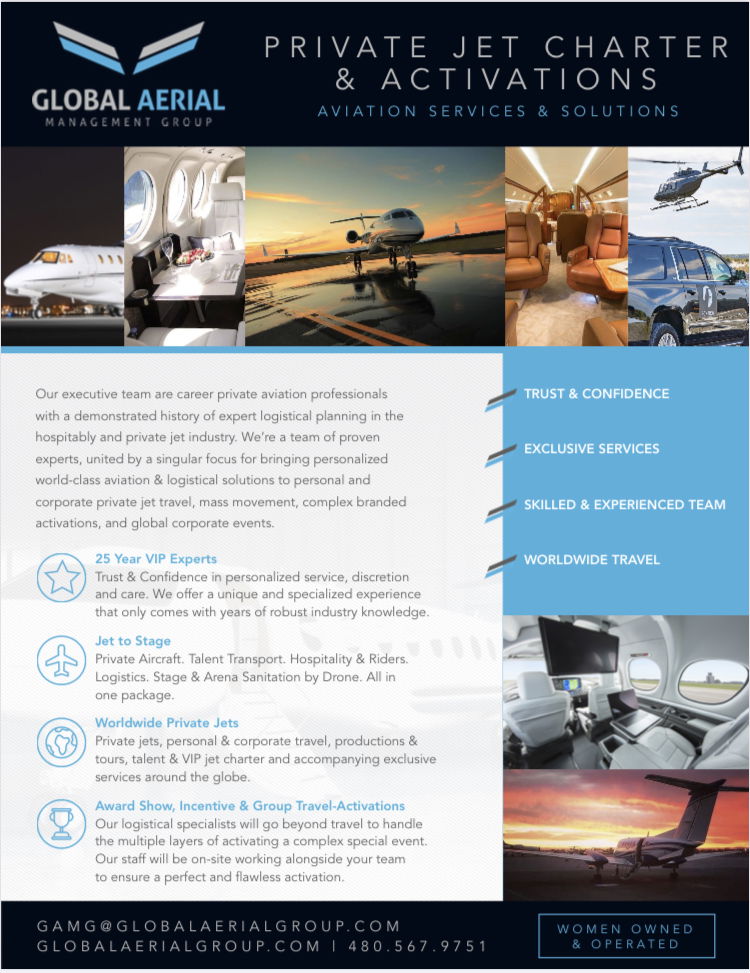 Our experts are each seasoned aviation and hospitality professionals with a lengthy variety of specialized skillsets. Our services are hands on and available worldwide.
-Private Jet Charter, personal & corporate
-VIIP Logistics including private travel for Mass Movements, Award Show, Productions
-Air to Stage talent production assistance including Air & Ground transportation, Green room/Backstage-Talent hospitality management, stadium and venue sanitation via drone technology.
-Corporate retreats
-Large group travel
-Shuttles & Special Programs
PLEASE CLICK HERE FOR OUR PDF ON ACTIVATION SERVICES: GAMG_AviationServices.pdf